Catastrophe Clingers
A downloadable game for Windows and macOS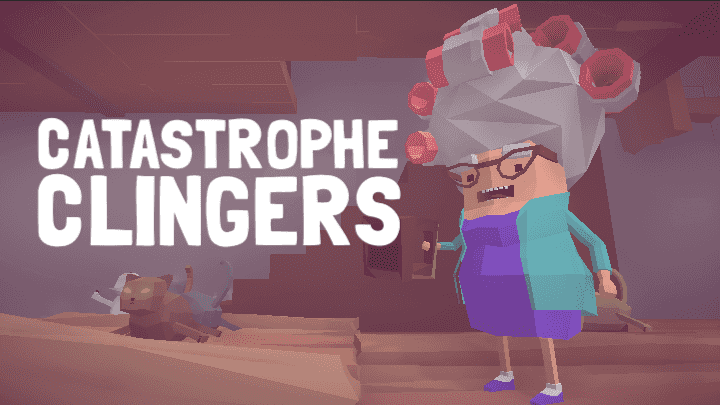 In this wacky 3D physics-based game, an old lady who lives in an earthquake-prone neighborhood must keep her house from falling apart. The only tool she has is a staple gun that shoots out clingy cats. Fortify and repair the house by using cats.
Made in 48 hours for Global Game Jam 2020. The theme was: "REPAIR".

Here is the game's Global Game Jam page.
Controls:
| | |
| --- | --- |
| Action | Control |
| Walk | Arrow Keys or WASD keys |
| Jump | Spacebar |
| Fire a Cat | Left Mouse Button |
| Pause/Menu | Escape Key |
The cats act like large staples, clinging onto whatever pieces of the building (or other cats) that their paws grab onto, holding them together and helping to stabilize them.
The cats are very tickley and sensitive. Touching them or stepping on them will make them go berserk and let go.
Team:
Andrew C. Wang (@andyman404): Programming, Design, Modeling
@_mired: SFX, Music, Modeling, Amazing Cat Paintings
Third-Party Assets:
Nail Sound: natemarler @ freesound: nail_gun.wav
Londrina Font: by Marcelo Magalhães Pereira, 100% Free License