Lighthouse Of Better Days
A downloadable game for Windows
Once upon a time, there was a lighthouse. Like other lighthouses, it warned passing ships of danger. But this was no ordinary lighthouse...
For ships crossing through the stormy straights of despair, the lighthouse beamed the hope of better days ahead.
This game takes about 5-10 minutes to play through and should leave you feeling a little more hopeful than before.
Made for the A Game By Its Cover 2021 Game Jam. Inspired by Paul O'Leary McCann's Lighthouse Famicase cover (@polm23 on Twitter):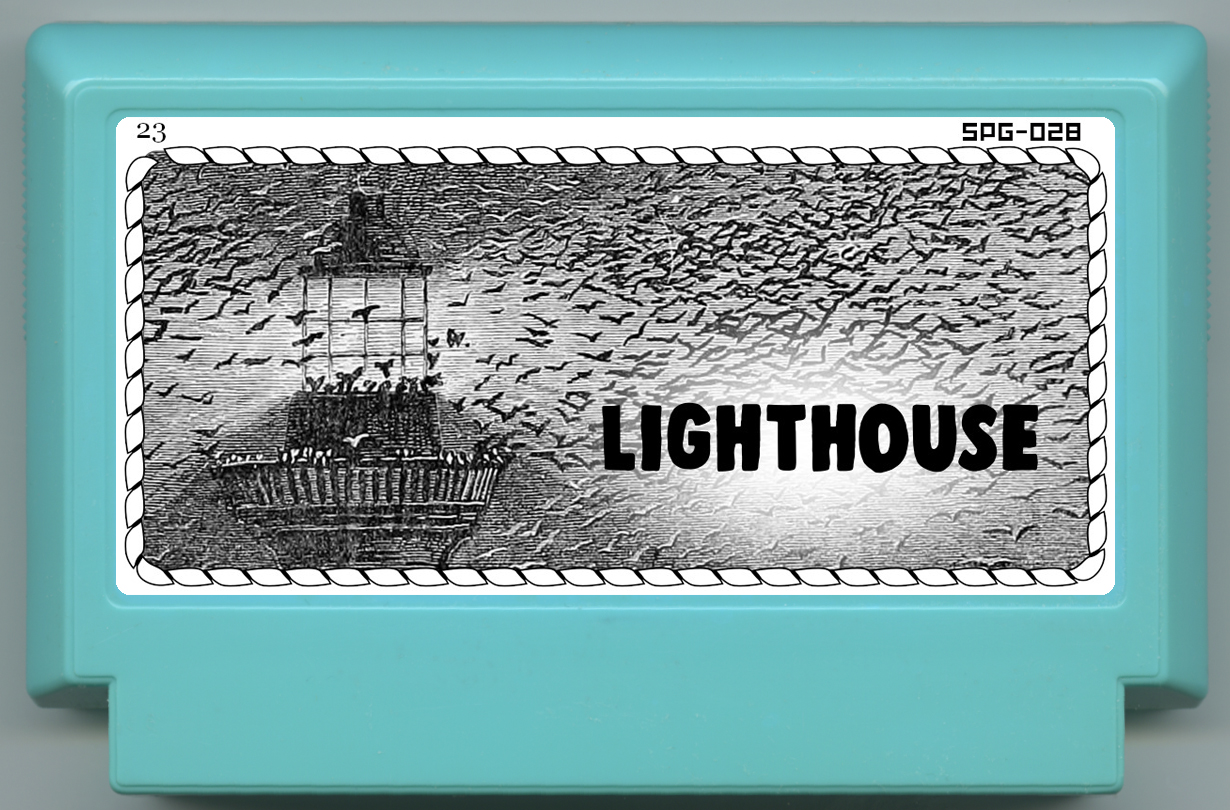 Controls:

Action
Control
Aim light
Arrow Keys or WASD. When a ship is in focus of the cone of light, you'll see a bar over the ship that indicates how much hope is left in the ship.
Send Hope
Hold Spacebar
This drains the lighthouse's hope and recharges the hope of ships that are in the cone of effect.
You must let go [of the spacebar] to recharge hope.
Restart
R - goes to the title screen

[Cheat] Complete the current watch successfully
forward slash (/)
Quit
Go to the title screen (press R) or the game over screen, and press escape
Music:
Sadness by MusicLFiles
Link: https://filmmusic.io/song/8051-sadness
License: https://filmmusic.io/standard-license
Download
Click download now to get access to the following files:
LighthouseOfBetterDays_v1.0.0.zip
39 MB
Comments
Log in with itch.io to leave a comment.
I loved the message behind the game.
The art style was very captivating. Thanks andy for making this!
its visually super impressive
The artstyle is amazing, and the music does a great job of setting the mood.
game is just long enough to not overstay its welcome and difficult enough to keep you engaged without ruining the theme the game is going for
Really great little game
it's beautiful. poetic & beautiful 💖

The game's music really sells the game. It also helps that the concept of the game is fairly simple as well. Nice job. I'm feeling a bit more hopeful. XD
Here's my channel for other games I have played. https://www.youtube.com/c/Levont
Congratulations on this game. Although short, it presents a great idea and a very good artistic level.
Really pretty game! The thunder happening when you run out of hope was a nice touch.
That song is indeed made for your game.