Time Loop Tower (VR only!)
A downloadable game for Windows and Android
Stack the Jenga blocks to create the tallest tower possible within 10 seconds. You are in a time loop however. You can't what has already happened in past loops, but you can build upon it and cheat time to achieve the impossible in this physics-based virtual reality building game.
VR Only! Requires a desktop VR system (SteamVR or Oculus desktop) or Oculus/Meta Quest or Quest 2. Do not try to play this game without VR.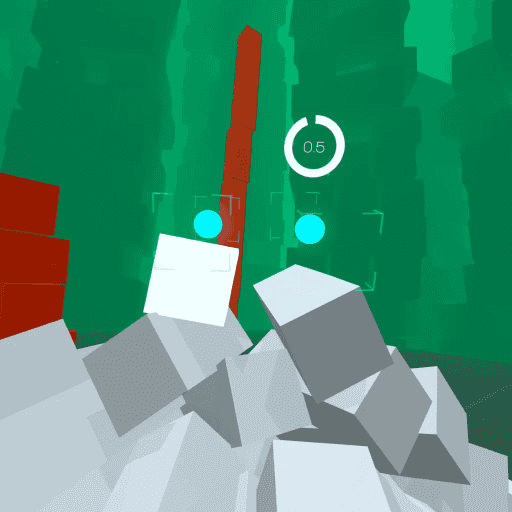 I made this game in 2 days for 12 Days of Sketchmas Game Jam 2022. It combines 3 of the 12 themes from the jam: Restart (Day 3), Stack (Day 4), Time (Day 6). This is a very "new year" game. Every year is like another iteration of the time loop. You can't change the past, but you can learn from it and build upon it the next time around.

Stack and loop until you get bored or reach your desired stack height and get a new high score. It's a sandbox!

Controls
Control
Action
Thumbstick
Walk / turn (snap locomotion/turning)
Side grip
Grab a non-red block to move it around.
Grab/pull an empty spot to fly
Trigger
Drop a new block
Escape (Desktop VR only)
Exit game
Music: Futuristic 3 by Alexander Nakarada

Free download: https://filmmusic.io/song/4732-futuristic-3
License (CC BY 4.0): https://filmmusic.io/standard-license
Download
Click download now to get access to the following files:
Oculus/Meta Quest and Quest 2 (Load with Sidequest)
22 MB
Desktop VR (SteamVR & Oculus desktop)
24 MB