Your Hands Are Ghosts (VR)
A downloadable game for Windows and Android
On Halloween, the veil between the world of the living and the realm of the dead grows thin. As a bone mason with ghosts for hands, use this opportunity to build the bone art of your dreams in this physics-based VR building game.
Made for the AR/VR Creators' Fall Challenge: Halloween jam in about 5 days.
VR Required! Available for Oculus Quest and desktop VR (SteamVR, Oculus desktop, and Windows Mixed Reality).
Connect the bones to floating pentagrams to summon the living into the realm of the dead. Harvest their bones, and release their souls.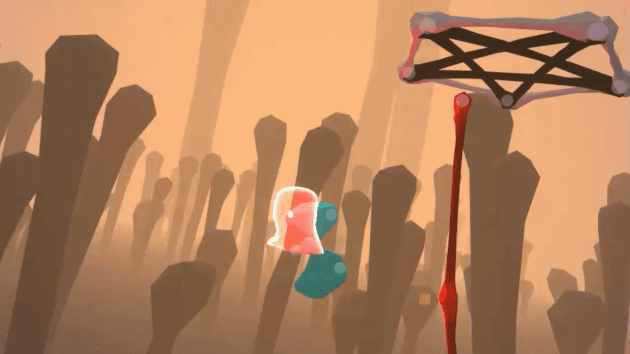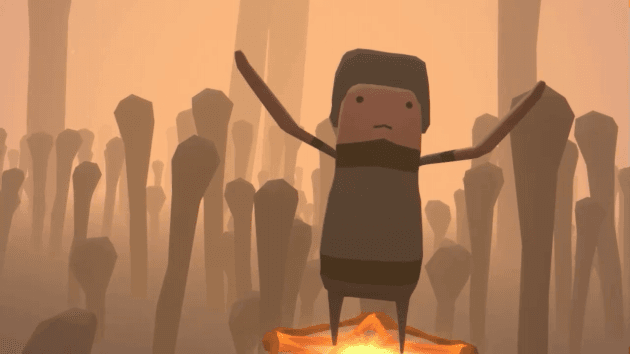 Controls

| | |
| --- | --- |
| Action | Control |
| Move | Hold the side grip and drag the world |
| Grab | Hover over a white bone and hold the front trigger. Release the trigger to drop it. If a joint of the white bone is close enough to an occupied joint of a red bone, then it will automatically attach. |
| Harvest | Hover over one of the living and squeeze the trigger. |
| | |
Tips
The joints are somewhat flexible, but if there is too much strain on the bones, they will collapse or even disintegrate.
You can connect a single bone to multiple joints at the same time by making sure its joints are close to multiple joints on your tower. A right triangle is very sturdy.
When trying to reach a pentagram, one quick way is to start from right below it and build straight up. To connect the tower to the pentagram, you need to attach a new loose white bone that touches a joint on the tower AND a joint on the pentagram at the same time. See Youtube video, starting at 2:38.
You can grab a loose bone and use it as a tool to nudge things. You can also hit the living with it. Don't feel bad, the living are self-entitled flesh bags.
When you open up a pentagram portal, a new pentagram will appear above it.
Third Party Music:

Mysterious Cinematic Foreboding Background by MusicLFiles
Link: https://filmmusic.io/song/7695-mysterious-cinematic-foreboding-background
License: https://filmmusic.io/standard-license
Tools: Unity, Blender, Substance Painter, Audacity
Libraries: Props Animations, Universal Sound FX pack, Soniss GDC Game Audio Bundle

You might recognize the humans here are recycled from one of my other games: Concourse X-Ray
| | |
| --- | --- |
| Status | Released |
| Platforms | Windows, Android |
| Rating | |
| Author | andyman404 |
| Genre | Puzzle |
| Made with | Blender, Unity, Audacity, Substance Painter & designer |
| Tags | artgame, Comedy, Horror, oculus, Oculus Quest, Oculus Rift, Physics, Sandbox, steamvr, Virtual Reality (VR) |
| Average session | About a half-hour |
| Inputs | Oculus Rift, HTC Vive, Oculus Quest, Windows Mixed Reality, Valve Index |
Download
Click download now to get access to the following files:
Desktop VR (SteamVR, Oculus Desktop, WMR)
37 MB
Oculus Quest/2 (APK file)
35 MB
Comments
Log in with itch.io to leave a comment.
good game i rate it a 1000000 out of 10
This was really engaging and awesome and disturbing and fun all at once!
I spent quite a long time, I like connecting pieces into structures even if they're silly structures, I get very engaged haha. In the picture the top pentagram I have attached is the 5th one up.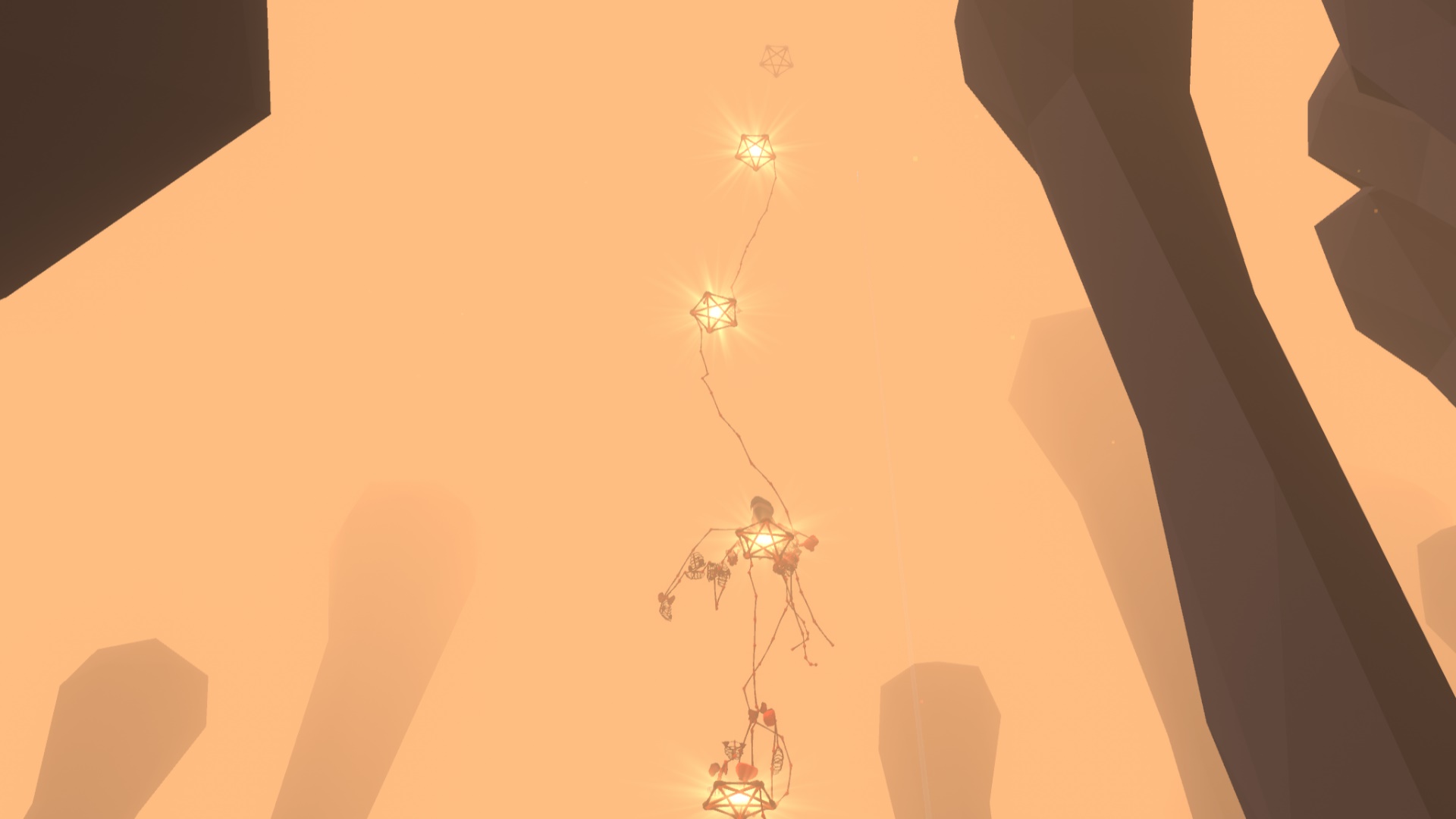 WOW! Congrats! That is an amazing accomplishment to reach the 5th pentagram. I believe you are the current the world record holder!
This was so creative and disturbing. I question what it says about me that I am so willing to harvest the bones of the hapless people who arrive through the portal.
Nice idea with some great graphics.
How many levels of pentagrams are there? By the time I was starting to build on the third set, there were so many people wandering around that the framerate was struggling.
Thanks! There are infinite levels. When you reach a new pentagram, the game creates a new pentagram somewhere above it. Reaching the third level is very impressive! I've only ever barely reached the second level of pentagram. Yeah I really should have limited the number of people on screen at the same time for players who don't harvest their people.
This looks so cool and creative! Amazing what you accomplished in such a short amount of time.